New Hope Coal believe that the proposed tax could reduce earnings on Australian coal mining operation in Australia by more than 10%.
In the absence of draft legislation or implementation details, it is difficult to provide reliable information to shareholders on how the proposed tax would impact coal mining operations. However, based on the limited information currently available, initial modelling suggests that long term returns from mining operations would be reduced by more than 10% due to the increased tax burden.
The government has clearly stated that it expects to raise $10.5 billion in revenues from this new tax – revenue that can only be raised with a proportionate reduction in the earnings of projects affected by the tax. While the direct impact will be borne by mining companies and their shareholders, the indirect effect of this new tax will no doubt touch employees and their families, suppliers to the mining industry, mining communities and the wider Australian population, all of whom depend on the sustained profitability of mining projects.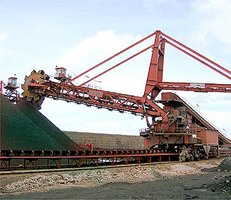 You have visited the REGYP News Room, for more info please visit the full REGYP website www.regyp.com.au , or call 1300 4 REGYP (73497) or email info@regyp.com.au for more information.