REGYP supplies numerous high quality mined and recycled gypsum products throughout NSW,
VIC and QLD for industrial, agricultural and civil applications.
Some of the applications that REGYP gypsum products have been used for are:
Agriculture – canola, potatoes, lettuce, pasture, mushrooms, cotton, grapes, sugar cane, wheat, dairy, grapes, sorghum and golf courses;
Industrial – Plasterboard manufacture & cement manufacture;
Civil Works – Stabilisation, flocculation and rehabilitation works;
Aquaculture – fish farm flocculation.
Regyp is located in Sydney, Brisbane, Melbourne and Cowra and can provide competitive transport rates for bulk loads up to B-doubles and also smaller orders down to bulk bags and pallets of 25kg bags.
REGYP also sells aerial grade gypsum, phosphate rock (RPR), lime and compost blends.
To download the new brochure follow the link or visit the website and news room for more information www.regyp.com.au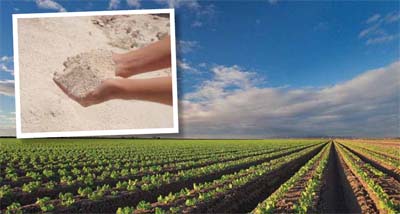 You have visited the REGYP News Room, for more info please visit the full REGYP website www.regyp.com.au , or call 1300 473 497 or email info@regyp.com.au for more information.