Lettuce is the pick of the crops.
Ed Fagan of "Mulyan" from Cowra, a user of Super Ag Gypsum, grows up to 4 million tonnes of iceberg lettuce annually which the majority is sold to fast-food chains such as McDonald's, KFC and Subway.
"The drought has been good for our business," he declares. Annual turnover has increased five-fold and provided employment to 30 people since he and his brother James and their parents, Peter and Jenni, decided eight years ago to switch to more water-wise production.
Previously they grew thirsty summer crops such as tomatoes and sweetcorn on their 1350-hectare property, which relies on Wyangala Dam and the Lachlan River for irrigation water. But when it dropped from being full in 2000 to less than one-tenth of its capacity in 2003, they decided to switch to lettuce, which guzzled less of the precious drop.
Lettuces need 1.5 megalitres of water to every hectare compared with nine megalitres for both tomatoes and sweetcorn and five megalitres for beans.
Mulyan also produces lamb and white and red grapes for their premium wine labels "Mulyan" and "Bushrangers".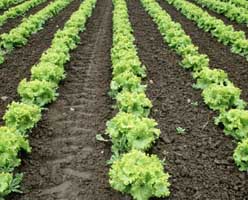 You have visited the REGYP News Room, for more info please visit the full REGYP website www.regyp.com.au , or call 1300 4 REGYP (73497) or email info@regyp.com.au for more information.
See the smh.com.au, 4th Aug 2010, for the full article.