Recycling plasterboard and gyprock waste has the following environmental benefits:
– reduces the demand on lanfill sites,
– reduces the demand on natural resources (mined gypsum),
– reduces carbon dioxide (CO2) by substituting mined gypsum in industrial or civil applications with recycled gypsum. Approximately 1 tonne of CO2 per 55 tonnes of gypsum used. Reductions come from reduced mine site crushing, shipping, road transport operations.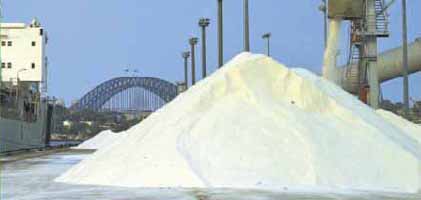 You have visited the REGYP News Room, for more info please visit the full REGYP website www.regyp.com.au , or call 1300 4 REGYP (73497).